SKUSO – Youth orchestra
Skåne's Youth Symphony Orchestra is a regional symphonic orchestra with young people aged 12-16 from all of Skåne's cultural schools. The orchestra is a collaboration between Skåne's 32 cultural schools, Malmö Live and Malmö Symphony Orchestra.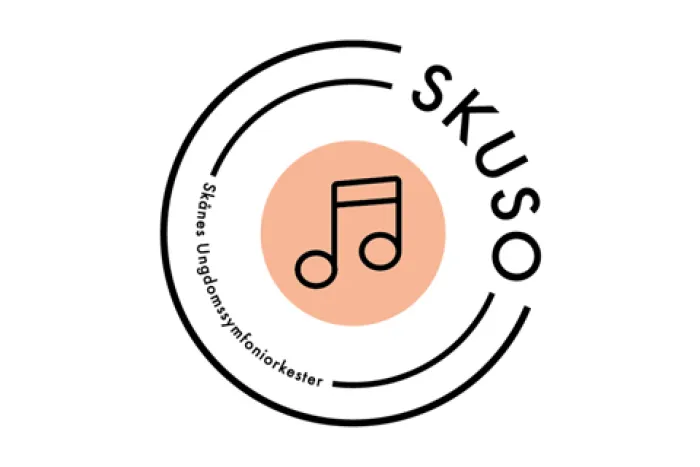 The initiative, where young musicians, age between 12 - 16 come together for one week to play their instruments in an orchestral setting, was implemented for the very first time in February 2020. SKUSO is a fantastic chance for children and young people to learn more about how it is to play together in an organized way, and on a professional stage, and is available to children all around Skåne. 
SKUSO is jointly run by Malmö Live Konserthus and the cultural schools in Lund and Malmö. The network Skånes Musik- och Kulturskolor supports the project, which is made possible with financial support from Sparbanksstiftelsen Skåne, Sparbanksstiftelsen Färs & Frosta, Sparbanksstiftelsen Finn and thus also Swedbank.
SKUSO – an unique opportunity for young musicians
In SKUSO, students from Skåne's music and culture schools get the opportunity to play in a musical context that for many is not available in their hometown. The orchestra rehearses for the most part during the sports holiday at Malmö Live Concert Hall and the week ends with a festive concert in front of an audience in the concert hall. During the rehersal week, the students practice and play daily in a large orchestra, led and enforced by a professional conductor, and they meet and play together with other students living in Skåne who play classical instruments. They can also learn from and play together with musicians from both the Malmö Symphony Orchestra and Skåne's music and culture school teachers who are instructors.
For more info about SKUSO, please contact: 
Coordinator: Hanna Lövgren, [email protected]
Program producer: Anna Modéer Wiking, [email protected]
Production leader: Kristoffer Miselli, [email protected]