The crisis has made Malmö Symphony Orchestra more accessible to everyone
The corona crisis has meant that the Malmö Symphony Orchestra has had to rethink how to reach its audience. And in that work found ways to reach many more, both now and when society is back to normal again.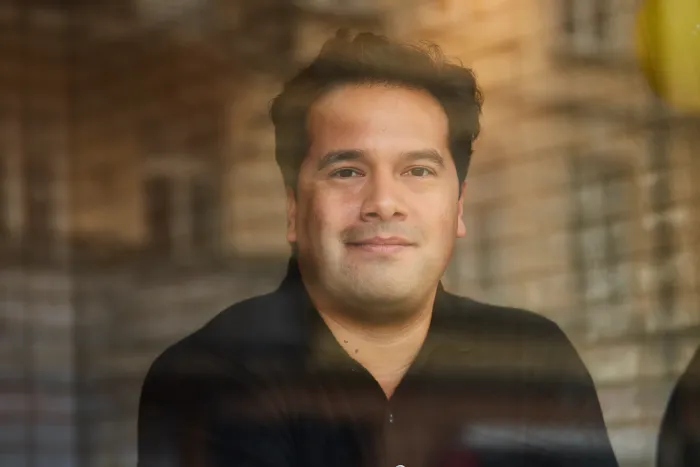 An orchestra such as the Malmö Symphony Orchestra has an unwritten social contract with the city or region you are in. This is what Robert Trevino, chief conductor of MSO, claims.
- We exist to create something good for society and all its inhabitants, he says.
As they can not use the fantastic concert venue in Malmö Live to meet their audience live in the same way today, they have had to rethink. Robert Trevino believes that they have had to start thinking in a way that they perhaps should have done earlier.
- This is something we will do even after the crisis is over. We find ways to reach a larger audience, and above all a wider audience. Something that is really in line with the social contract with Malmö and Skåne.
What he is referring to is primarily the digital investments that have been made where MSO plays concerts that are streamed live via the internet for free to anyone who wants to see, wherever they live.
- We have noticed that we have an audience around the world, people who love classical music and who have found our broadcasts and appreciate them.
Among other things, the broadcasts have had a very large audience in India. But with these initiatives, the Malmö Symphony Orchestra reaches people in Malmö and Skåne who might not otherwise visit their concerts and experience their music.
- The live streaming has made us more accessible to everyone. And we are the entire Skåne Symphony Orchestra, not just the small part that usually pays to see us on Malmö Live.
- This has given us the opportunity to reach just about everyone, he says a little jokingly.
Robert Trevino sees that therefore, after all, something positive can come out of this period. A larger audience has been able to discover and experience classical music, and he and the orchestra have begun to think in new directions and learned a lot.
The autumn and next year will be very intense. Then they will both want to be in their home, in one of the world's best art venues on Malmö Live, but also come out and meet the other audience.
- The people we now create a relationship with and who will also have the opportunity to enjoy classical music.
When the current crisis has leveled off, Robert Trevino believes that there will be a paradigm shift and that the music and live scene will look very different.
- I think that MSO should be at the forefront of development. We are in one of the world's most international and young cities where we really have the opportunity to challenge the image of what a symphony orchestra is and does.